Hiring the right candidate can be tough. We give you the tools, techniques, and data in one place to hire and grow your team.
Easily match Culture and Skills to make the right hire for any open position.
HireLogic streamlines the process of creating open positions, matching candidates, conducting structured live video interviews, and collaborative candidate scoring.
The entire solution sits on a bed of digitized recruiting best practices that has been validated and perfected by the industry's best recruiters and customers.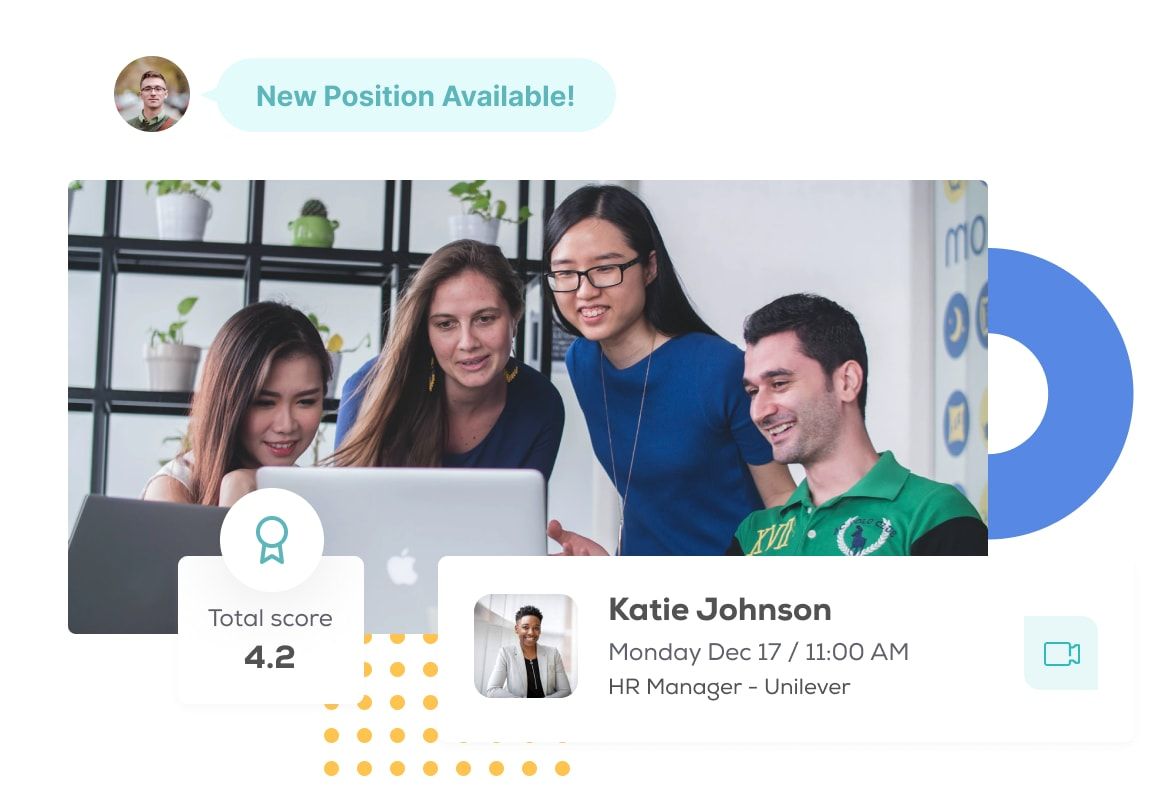 Smart Data = Smart Hiring
The way we work is changing. As more organizations hire remotely, the ability to assess candidates in remote settings is now more important than ever. HireLogic uses smart data flow from the open position through the interview process to create a hiring intelligence dashboard.
Now hiring managers get deep insights into how each candidate has been assessed in the interview process to make the final hire.
At each step of the hiring process, we have focused intensely on simplifying the user experience to easily and quickly navigate the hiring process. Wizards, templates, built-in smart data, and decision intelligence makes hiring more intuitive than ever.
Collaborative Remote Hiring
HireLogic provides all the capability you need to make remote hiring collaborative. Invite team members to interview and rate remote candidates in the interviewing process. Powerful reports provide insights into each step of the hiring process.